At Global Studies Advisor, we understand the aspirations and needs of academic institutions looking at enhancing their reach beyond their borders. In today's highly connected world, the need to build relations is of paramount importance, which helps institutions achieve their varied objectives. Right guidance in this direction goes a long way in saving time, money and effort. But, there are very few organizations, based in India, which fill this gap for such institutions. Global Studies Advisor is one of the trusted and professional organizations helping such institutions build relations with institutions in India and vice-versa. We offer a host of services, which help these institutions initiate academic contacts.  
Sign up to know best for your career
About
GLOBAL STUDIES ADVISOR
GLOBAL STUDIES ADVISOR commenced its operations in 2017 as an expert in providing support for international organizations. The gamut of services of GLOBAL STUDIES ADVISOR was designed to provide our prospective partner institution with services that shall help them set up or improve on their existing Indian operations. Our promoters who come from an Education background and have in-depth knowledge of the sub-continent economic model felt the lag between the services on offer & the service providers in areas such as education management, business delegations, etc. The basic concept is to provide effective and efficacious services to help strengthen the existing business or to look at fresh opportunities.
Market entry into a country is a huge challenge; working with the optimum utilization of resources means establishing a legal entity, finding/establishing a dedicated office property, appointment carefully scrutinized channel/local partners, hiring the right staff, meeting daily expenses, accounting, taxation & other legal issues, etc. Usually a foreign entity delegates these functions to an in-country representative which almost inevitably results in maladministration and poor utilization of the precious human resources, thus falling short of the organizational goals.
India has been buzzing with opportunities across all Industries & most of the entities trying to make their mark are first-time service sector clients who are not aware of our complex legal structure & are reluctant to enter by themselves. Nevertheless, they are keen to have their presence & that is where GLOBAL STUDIES ADVISOR comes their assistance. We help them to make an inroad into the market through our customized services. These carefully crafted services help a given organization set up its operations. It begins with finding a full-time In-country representative who is recruited after careful diligence keeping the background, work experience & adaptability for the client. The given exercise in done in minimal time to ensure cost savings. Thereafter the logistical support comes into play & GLOBAL STUDIES ADVISOR strength come to the fore guiding our clients to penetrate their target markets with the desired efficacy & efficiency.
GLOBAL STUDIES ADVISOR works on the ethos of integrity, commitment, propriety & high professional standards. We provide services to our clients which are comparable with the first world with the added advantage of substantial cost savings. If a prospective client is interested in engaging us, we are always happy to provide them with a local base in India.
Services for
South Asia bound Clients
Indian Sub-continent has been bubbling with opportunities &  business entities across the globe are looking east to explore new avenues. If your think that you want to enter this market but are not well equipped and sceptical/apprehensive about the work culture, ethos, stereotyping, etc., then you must contact GLOBAL STUDIES ADVISOR who shall offer a wide range of tailor made consulting services in India in vital areas of sales, marketing, public relations, law &  finance. Depending on the needs of our clients we offer the following support:
Market research is perhaps the first prerequisite to a well planned sales, marketing and public relations strategy in India. GLOBAL STUDIES ADVISOR's team of dedicated experts will help undertake market research across many sectors to provide solutions to their clients with product identification, product branding, peer presence, CVP (cost, volume, profit analysis) & logistics to help them understand &  grow in the local marketplace. These solutions shall help our client make/set initial strategy to focus & capitalize on the identified market in India.
GLOBAL STUDIES ADVISOR will help you enter Indian market by acting as your local point of contact keeping in mind the various factors & typical risks be it weather, systematic, sovereign, liquidity or FOREX risks thus addressing to issues like local knowledge & customs, trade barriers, cost advantage, etc. through the waterfall, wave , sprinkler or a customized market entry strategy. We shall act as your middleman & consultant in India maintain liaison with your & your clients in India thus fueling your sales & brand awareness.
The key to successful recruitment lies with the connect the prospective students have with the university/institute. Detailed study has revealed that teens & youths connect better with people closer to home settings. The young kids have a stereotyping embedded in their mind for a local person who can speak their language & counsel the students/parents effectively. 
GLOBAL STUDIES ADVISOR helps recruit, manage & operate the India/Indian-sub continent office for the client by managing In-country staff to assist the partner institute achieve higher recruitment thus a higher yield of students to the partner institute resulting in better revenue & profitability. The recruitment is effected over a series of interviews to cater to the need of the client
It is widely accepted that a hands on knowledge with timely low down on various incidental laws & by-laws becomes imperative for a smooth & efficient functioning of the office intertwined between domestic & overseas laws. GLOBAL STUDIES ADVISOR helps by providing a local representation to the partner institute by assisting in running the local office which offers a wide range of services.
It entails selecting a strategic location for the client to channelize all synchronized efforts towards a timely addressal of the issues to arranging the logistics, printing of marketing material, scheduling marketing trips & appointments, liaisoning/ appointing agents, communication with the local embassy office & troubleshooting. GLOBAL STUDIES ADVISOR takes care of these & beyond issues with the much needed local representation to efficiently & effectively manage the local partner office.
Event Management, Brand
Equity & Development
GLOBAL STUDIES ADVISOR assist our clients by devising strategies to enhance the financial value of their brand , consumer recognition in target area & consumer's perceptions of quality with the brand. We advise our clients with strategic investments in identified communication channels to give a perceptible quality return on marketing investment (ROMI)such that essentials of product differentiation, perceived relevance , value, knowledge & brand esteem are met & the client maximizing the opportunity and carve a successful business model.
Marketing
Material Management
Global Studies Advisor was established in the year 2017 with a sole purpose of providing unbiased and honest opinion to the people who had dreams of pursuing their higher education abroad and also assisting people, who cherished the dreams of migrating to foreign shores. Since our inception, we have helped more hundreds students and professionals realize their dreams of studying abroad and settling in overseas countries.
We are located in the Heart of Haryana's Business hub – Gurugram, Education hub—Rohtak , and at Budhpur, GT karnal Road,close to Rajiv Gandhi Education city . Where as Rohtak is home to M.D. University, State University of Visual and Performing Arts, Baba Mastnath University and PGIMS Rohtak (Health University) and more than 25 colleges and high schools with a rich student population.
Our corporate office is based at Budhpur, Delhi and from this we engage students of IP University, NCR schools and colleges and help them apply to various destinations overseas.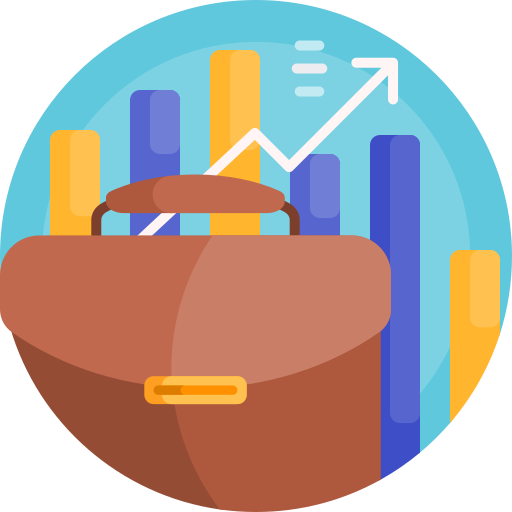 Knowing and exploring places around the world has been an integral aspect of human existence. If the same is done for academic pursuits, then the process results in broadened intellectual horizons as well as enhanced academic standing. Keeping the same objectives in mind, GSA has been guiding and facilitating academic tours abroad. These tours last for 7 – 11 days and primarily include visiting educational institutions, learning about courses and requirements, getting to know the life in and around campus, exploring employment opportunities and above all knowing the culture of the place and society. These academic tours are generally self-funded.  
The need for tolerance and understanding other cultures had never been felt as strongly before as it is now. With the world becoming a global village, we need citizens, who will understand and appreciate global perspectives. If these ideas are ingrained in the young minds, while they are pursuing their academic journey, we will have truly global citizens, who will graduate from our academic institutions. In the same context, Students Exchange Programmes go a long way in achieving these objectives.
Global Studies Advisor has been guiding students and institutions throughout the globe in facilitating Student Exchange Programmes. We help students find the global institutions that will help these students find places of study under Exchange Programmes. We also help institutions find the right students, who can imbibe the values and academic knowledge, that these institution want to impart.